Poster Presentation of Lymphedema Research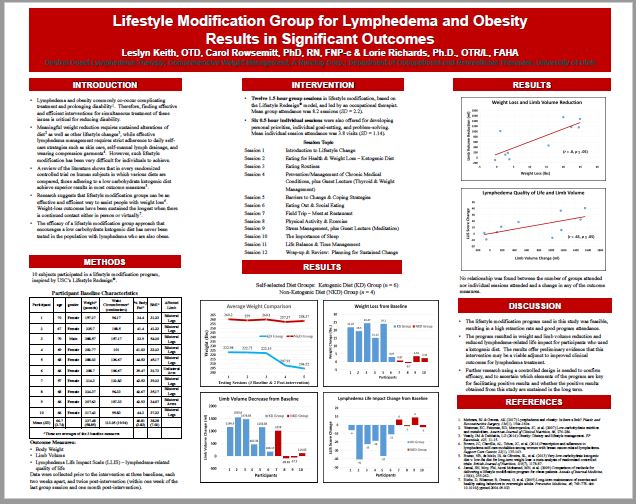 This poster of my lymphedema research was presented at the Obesity Medicine Association conference in San Antonio, TX September 15-17, 2017.  I was awarded 2017 Poster Contest Winner by the Obesity Treatment Foundation for demonstrating exceptional obesity medicine research.  The associated research paper was published in September 2017 in the American Journal of Lifestyle Medicine.
This poster was also presented at the Metabolic Health Summit, January 31 - February 3, 2019 in Long Beach, CA.
---
Books
 by Leslyn Keith, OT
---
Follow Leslyn Keith on YouTube!
---
Done with Lymphedema Research, back to Home